Master Television Service
call (505)294-5299 or text (505)270-6699
Television Repair in Placitas, NM
Mobile TV Repair in Albuquerque and surrounding areas.




















TV Repair Placitas
Expert television repair in New Mexico for over a decade.
Master Television Service in
New Mexico since 2004.
We service Albuquerque,
Rio Rancho, Los Lunas, Belen,
and surrounding areas.
Phone Hours
Mon - Fri 9:00 AM until 5:00 PM
Appointments after hours are available!
Mobile in-home
TV Repair in Placitas.
Locally owned and operated.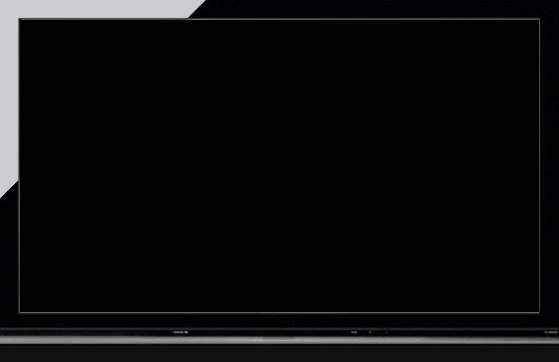 LCD TV Repair, Flat Screen, Flat Panel, Plasma, LED, DLP,
HDTV, Big Screen, Wide Screen, Projection, and traditional TV Repair.
Master Television Service is Albuquerque's mobile TV repair specialists. We have repaired over 12,000 televisions in New Mexico and we have an A+ Rating with the Better Business Bureau. We have been providing Placitas with prompt, professional mobile television repair service since 2004.
We are part of a nationwide network of skilled factory trained consumer electronics technicians involved in finding component level TV repairs. We maintain a database of over 248,000 TV repairs and we have access to specialized technical websites where information is privately shared among qualified service centers. Before you bring your television to a TV repair shop call Master Television Service, often we can give you a free estimate right over the phone.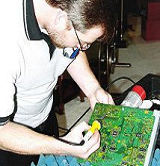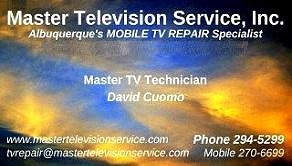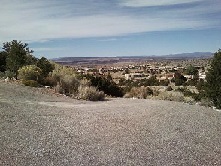 Sony TV Repair, Mitsubishi, Samsung, LG, Vizio, Hitachi, Toshiba,
Panasonic, JVC, Sanyo, Pioneer, Insignia, Polaroid, Philips, Magnavox
With the sophisticated test equipment, information, and networking available to Master Television Service we are able to repair most televisions in your home. We offer free expert advice, great low rates, and a 180 day warranty. We provide Placitas, New Mexico with a better TV repair experience, a longer warranty, and a lower price.
Before you talk to a salesman and decide to buy a new TV, call Master Television Service and speak with an honest factory trained TV repair technician with over 20 years of experience. Mobile TV repair can often be your best option, but we will tell you if we think it's time to replace your television. We specialize in LCD TV repair, flat screen, flat panel, plasma, LED, DLP, bigscreen, widescreen, rear projection, and traditional TV repair in your home.

Contact Us

Copyright © 2013 by Master Television Service Inc. All Rights reserved